Guidance

Organizer

Co-organizer
Co-unit

Strategic cooperative institution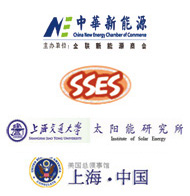 Overseas co-organizer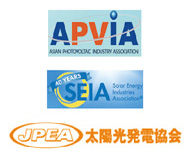 Joint sponsors

Conference bag sponsors

Speech sponsor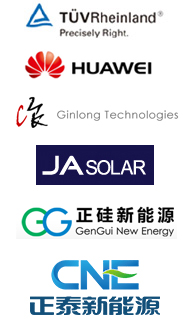 Stand sponsor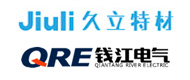 sponsors of previous meetings

For more information
(T) Anne Wang  +86 21-69891069  (E)
anne.wang@klexhibitions.com
(T) Jason  Qi   +86 21-52848106  (E)
Jason.Qi@umechina.com
Media partner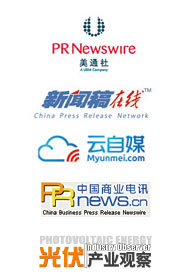 Financial media supporter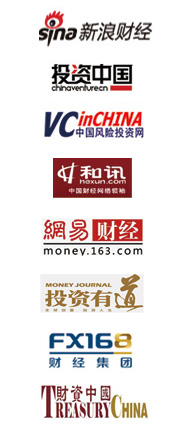 Industrial media
With Chinese government's policies on PV application being constantly issued, the construction of PV power plant in China has embarked on its grand journey. According to China's National Energy Administration, the number of new PV power plant projects nationwide has reached 114 with a total investment of over 76 billion yuan. Many predict that the fourth quarter of this year will witness a new round of competition in PV plant installation towards the annual goal of 13GW installation capacity. However, the quality of PV power plants requires urgent improvement. Wide attention has been caused due to quality problems of the existing PV power plants, such as backing sheet cracking, coating attenuation and backplane burning of ground-based station components. Quality problems also lead to financial institutions' unwillingness of financing projects.
In the end of June in 2014, Notice of Strengthening Construction and Operation Management of PV Power Plants was issued from China's National Energy Administration to relevant government departments, PV plant investors, grid corporations and China Development Bank in order to regulate China's PV power plant construction and operation management, improve efficiency of PV plants and insure the healthy development of the industry.

As the scale and quantity of China's PV plants expanding, improvement and completion of commercialization of the industry is in urgent need, especially in terms of equity financing, financial analysis, equity transaction, insurance and follow-up improvement of stations.
At the same time, the distributed PV industry has gained unprecedented political support in approval, grid connection and subsidy in 2014. The goal, set by China's National Energy Administration, of 2014 new installation capacity is 14 GW, with 8GW for the distributed and 6GW for other PV stations. The construction fund will exceed 140 billion yuan. By that time, China will become an emerging country in global PV application.
Upon China's thriving in PV industry, we still have several considerations for its development. Do developers, investors and financing institutions have concerns about the reliability of PV power plants? How to optimize efficiency of future PV plants? What are the problems of the existing grid-connected PV power system? How to evaluate newly-built PV stations? Does the biggest obstacle in the way of distributed PV industry lie in financing model innovation or development of key technology? Will China's PV industry embrace its spring with preferential policy support? All the above will be discussed and focused in the Meeting of PV Plant Quality Management & Distributed PV Innovation 2015.

Highlights of the Meeting

The 1st meeting focusing PV industry market reform in 2015

Up-to-date news on China and global PV markets

Progress, opportunities and challenges of Asia-Pacific major projects

Market demands for PV plants, core technical components of distributed PV and supplementary equipment

Group researches on cutting-edge technologies and strategies, and practical experience sharing from industry elites

Comprehensive and professional discussions for efficiency promotion

Potential partnerships with suppliers for future cooperation

New technology acquirement and project information sharing

Professional analysis and valuable insights from industrial authorities

Excellent opportunities for business and talks with the high level
Topics of the Meeting

The first day of March 19
Energy 4.0, the photovoltaic industry opportunities and challenges in China
In 2015 the pv market development trend analysis
In 2015 Japan photovoltaic market development trend
In 2015 India pv market development trend
Realize the photovoltaic industry, finance, Internet coordinated development of the Internet
Big data power photovoltaic industry high-speed development
Intelligent building photovoltaic power station site model, cost, performance, and to the influence of the mode of financing and insurance
Quality control, promote the healthy development of photovoltaic industry
The development of the carbon market and photovoltaic industry new opportunities
Grid, how to cope with the rapid growth of the photovoltaic power generation?


On March 20, the next day
China's current situation of the development of distributed photovoltaic and the latest investment policy and development prospects
distributed photovoltaic power generation in the application of the new urbanization and building energy saving
distributed photovoltaic economic and environmental benefits analysis
influence family distributed photovoltaic enthusiasm is the problem?
distributed photovoltaic investment strategy and pattern
distributed photovoltaic (pv) grid analysis and the future direction of technical difficulties
energy storage technology in the application of distributed photovoltaic and technological innovation
smart grid technology in the development of distributed photovoltaic (pv)
the current situation of China distributed photovoltaic industry needs what kind of financial support
thin-film batteries in a distributed photovoltaic application prospect

Who will atted
Classification of job titles
government affairs and association delegates
CEO, Chairman of the Board, President, President
Director General Manager, General Manager
CTO, Dean of Research Institute
project investment
project operation
sustainable development
technology innovation
project engineering
technological process
sales & marketing
business development
investment and financing
supplies purchasing
scientific research
Attendees from the following
government
energy group
electricity group
investment and financing organization
solar power station
solar cell manufacturers
system integrator
equipment supplier
measurement and testing services

designing institute
chip
raw material supplier
advisory bodies
technical suppliers
academic research units
engineering design and construction company
Testing and Authentication institution
international organization