Guidance

Organizer

Co-organizer
Co-unit

Strategic cooperative institution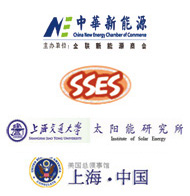 Overseas co-organizer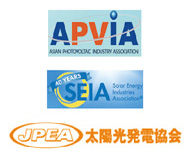 Joint sponsors

Conference bag sponsors

Speech sponsor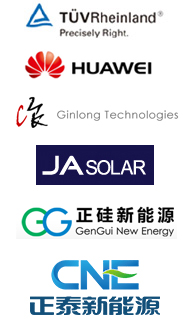 Stand sponsor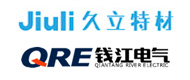 sponsors of previous meetings

For more information
(T) Anne Wang  +86 21-69891069  (E)
anne.wang@klexhibitions.com
(T) Jason  Qi   +86 21-52848106  (E)
Jason.Qi@umechina.com
Media partner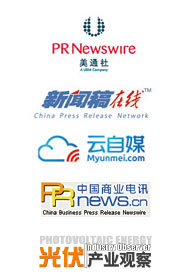 Financial media supporter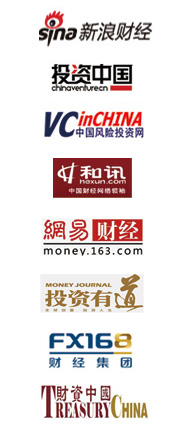 Industrial media
Call for speakers!
PV Station Quality Optimization & Distributed PV Industry Innovation Summit Forum opens 2015 call for speakers! Want to share your experiences with PV industry? We look forward to inviting you as speaker for this summit. Please send your topic and CV to marketing@klexhibitions.com. Contact us for more details. We will help you ASAP.
As Speaker, you can


Share and learn experience, and show the great experience and achievement of your company in intellectual property right field.


Get 2-days speech ticket for listening& learning.


Participate in the specific business contacting.

Guide for Speakers


30mins for every speaker. (Better with 3mins introduction + 20mins keynote speech+7mins Q &A)


Topic around the summit theme.


live speech to be delivered at the spot of PV Station Quality Optimization & Distributed PV Industry Innovation Summit Forum 2015.

Speech delivers and guests for group discussions to be invited



Li Xiaoping
zhejiang chint new energy development co, LTD, deputy general manager
Wu Xiexiang
Shanghai GenGui New Energy, Chairman & President of GGSOLAR

Mr.Tony Xu
Huawei Technologies Co., Ltd,General Manager of Smart PV Plant Solution





Nat Kreamer
Chairman of the Board, America Solar Energy Industries
Association (SEIA)
K.S. Popli
President of IREDA
Parag Sharma
COO(Chief Operation Officer) of India ReNew New Energy Company




Mr. Di Muyong
President of Japan TSB Company


Mr. Rudolf Sebald
Rhine technology (Shanghai) co., LTD Photovoltaic power station and system Deputy general manager
Helene Vaillancourt
EVP(Executive Vice President) of CSA(Canadian Standards Association)




Glanluca COLETTI
Senior Scientist & PV Expert of ECN


Bram HOEX
doctor from SERIS(The Solar Energy Research Institute of Singapore)

David OWEN
CEO
Solar Media Ltd




Dr.Xiao CHEN
CTO
DEK Solar


He Jianhua
Project Manager of Shanghai Office of VDE

Zhu Junsheng
Vice President of CRES(Chinese Renewable Energy Society)




Wang Sicheng 
Researcher of ERI(Energy Research Institute)


Jiang Liping
Assistant Dean of State Grid Energy Research Institutebr />
ShenWenzhong
President& Professor of Shanghai Solar Energy Society




GaoChuanyi
President of Shanghai Rental Service Association


Han Qinghao
President of China Minsheng Investment. Corp. Ltd. New Energy Branch Company

GuoJiabao
Deputy Chief Engineer of Shanghai Power Design Institute Co. Ltd.




Xue Liming
Chairman of Board, Rayspower Group.
Corp .Ltd


XuYongbang
Vice President of Hanneng Global PV Applications Group

GaoJifan
Chairman of Board& President of Changzhou Trina Solar Ltd




ShuHua
Executive President of GCL-Poly Energy Holdings Ltd.


You Da
CTO of Changjing Business Division of GCL-Poly Energy Holdings Ltd.

LuoXin
CEO of Wuxi Suntech Power Co. Ltd.




Song Dengyuan
CTO of Yingli Group Co. Ltd.



Yang Huaijin
Chairman of Board& CEO, Hareon Solar Technology Co., Ltd.


QuFeng
Vice President in China of Canadian Solar Inc.




Zheng Lei
President of REA (Renewable Energy Asia) (China)Co.Ltd

Mao Jie
President of Quan Pan Investment Management Co. Ltd

Chu Junhao
Academician of CAS Shanghai Institute of Technical Physics




Xiao Wende
Professor of Shanghai Jiao Tong University Institute of Solar Energy


Zhu Xinjian
Deputy Director & Professor of Shanghai Jiao Tong University Fuel Cell Institute

Wu Xinfang
Professor of Institute of Solar Energy of Shanghai University of Electric Power




Wang Runchuan
Researcher of Industrial Finance Institute, Sino-Australian International Trust Co., Ltd.


Liu Jia
Deputy Director of Business Division 1, The Export-Import Bank of China Shanghai Branch Company

Zhao Xinkan
EVP(Executive Vice President) of Engineering Center of Shanghai Solar Energy Research Center




yan hu zhang
Marketing director Dr Sun power co., LTD


Jia Mao Wu
Sun power co., LTD., general manager of Shanghai company