Contact Us
Chief Press Release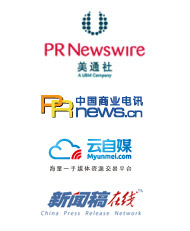 Financial support
Strategic Industry Media

the inaugural saving Dunhuang 10MW power plant officially started molten salt tower
August 30, 2014, Dunhuang, sunny, cloudless. Beijing inaugural YiQiWei saving technology Co., Ltd. (hereinafter referred to as "the inaugural energy") invest in the development of molten salt tower Dunhuang 10MW solar thermal power project in Dunhuang Day Seven Mile Town photovoltaic industrial park was started, which marks the project entered the construction phase. Leaders and experts from Gansu Province Federation of Industry, Gansu Provincial Committee United Front Work Department, Dunhuang Municipal People's Congress, CPPCC Dunhuang City, Dunhuang Municipal, State photothermal Industrial Technology Innovation Alliance and other units attended the groundbreaking ceremony held today.
Dunhuang Municipal Committee, Deputy Mayor Gou Xiao-Wei in his speech stressed that "Dunhuang City Planning to 2020 built solar power installed capacity of 5.5 million kilowatts, of which thermal power installed capacity of 500,000 kilowatts. The inaugural saving construction 10MW solar thermal power project so Dunhuang solar thermal power installed capacity to achieve a breakthrough, will effectively promote the Dunhuang solar thermal power industry bigger and stronger. "
National Thermal Industry Technology Innovation Alliance chairman Wang Zhifeng affirmed in his speech the inaugural saving construction of the project courage and determination, he said, "the inaugural saving as light and heat industry pacesetter in the country is still quite light and heat tariff policy under uncertain circumstances, to do such a thing is not easy, it requires great courage and ability, the inaugural obviously these two are equipped with energy-saving. "Saving the inaugural chairman 黄文佳 introduced, said in his speech, "the inaugural saving Dunhuang solar thermal power project will be implemented in two phases, the total installed capacity of 110MW, with a total investment of about 40 billion yuan for the construction of this first phase of 10MW demonstration plant with 15 hours long thermal storage system, the project investment of about 420 million yuan, is expected to generate more than 5000 hours the number of hours, the annual electricity sales revenue of about 60 million yuan. "Asia's first light tower molten salt thermal power station
Molten salt tower technology that directly uses molten salt as the heat transfer and thermal mass storage tower solar thermal power technology to run high temperature, short pipes, heat loss, low heat cost, high efficiency, easy to store heat as a significant advantages are many mainstream view is that solar thermal power generation trends.
2011, the Spanish built the world's first tower molten salt power plant installed capacity of 20MW that the Gemasolar power plant, the first time around the clock generator 24 hours, made ​​a very good demonstration effect. Currently, the United States installed capacity of 110MW of SolarReserve Crescent building 沙丘塔 type molten salt power plant has entered the commissioning phase, the upcoming end of the year and the network into operation. Meanwhile, solar thermal power generation giants Abengoa also accelerate the commercial application of tower molten salt technology, the planning and construction of 110MW in Chile's Cerro Dominador project was officially started in early July this year, the building, which is Abengoa's first large-scale commercial tower type molten salt power plant.
Inaugural saving solar thermal power project Dunhuang after the three tower molten salt power plant started construction of the world's fourth tower molten salt power plants, but also in Asia and China's first light tower molten salt thermal power station. The construction of the project will lay an important foundation for the molten salt tower technology in China's large-scale commercial applications.
黄文佳 here, "said the project will consolidate pole position in the inaugural domestic light and heat energy saving industry, in terms of saving the inaugural milestone significance to the development of China's solar thermal power industry is also important." Will achieve more than 90% localization rate
Huangwen Jia said, "This project will use its own funds to invest in the inaugural, third quarter of 2015 is expected to be completed and put into operation." In fact, it is also based on this, a 10MW project without the need for additional financing, and need, such as tariff policy settled, can be launched. If the project is scheduled for completion next year, will be put into operation the world's third generation of continuous and stable light tower molten salt thermal power station.
The project is in early August of this year to get the record approved Gansu Province Development and Reform Commission. Construction and preparation of the project early field level, road construction, power plants and other infrastructure have been completed at present, the project team and the construction team have arrived at the scene. Preparatory work has been basically completed, with immediate effect the project side will put more effort to promote the steady follow-up work. Inaugural saving Technology Co., Ltd., general manager of light and heat Yao Zhihao said, "Next we will have a variety of plants such as the construction of the heliostat assembly plant, a variety of core equipment bidding, etc. will also be carried out simultaneously." This project solar radiation resource-rich location, after a year-long project side around the field measurements, the average annual DNI values ​​up to about 2000kWh / square meter.
The project consists of the inaugural Energy Saving Technology Co., Ltd. is responsible for light and heat and provide Sun Island outfit EPC technology, designed with over 100 square meters of large-area heliostats, a 10MW project will install a total of more than 1,500 heliostats, light field with a total area of about 180,000 square meters, collectors tower design is about 120 meters high. After the project is completed at the same time will become a major local landscape.
Deserves special praise is to promote the objectives of the project in line with the domestic solar thermal power industry chain formation, in addition to a small part of the country is still unable to purchase the equipment, almost all of the core components will achieve localization, the overall project is expected to achieve 90% more localization. This will promote the overall development of the domestic solar thermal power industry has played a very important role.

solar thermal technology into national focus on low-carbon energy technology promotion directory
National Development and Reform Commission recently issued "to carry out the state's key energy-saving technologies to collect and focus the first six series of national promotion of energy-saving technology directory update notice", "notice" that, to be undertaken in the near future call for national key energy-saving technologies and the first six batch of national key energy-saving technology promotion directory update work-related technologies will be incorporated into the "national key low-carbon energy technologies to promote the directory" (2014 edition) and the whole of society from the date (the day of release, the original "national key energy-saving technology to promote the directory" according to "Rules" to stop using).

"Notice" requirement, the recommended key energy-saving technologies need to meet the following two conditions :( a) technical scope. New energy-saving technologies in coal, electricity, iron and steel, nonferrous metals, petroleum, petrochemical, chemical, building materials, machinery, textile, light industry and other industries, agriculture, construction, transportation, communications, civil and commercial areas such as new technology. Industry-wide penetration of more than 80% of the technology outside of recommended range. (B) technical requirements. Recommended carbon technologies should meet the energy reduction effect is remarkable, affordable, there are cases of successful implementation of other conditions, to reflect the latest development of energy-saving technologies; energy carbon reduction potential, is expected to get a significant reduction of carbon saving effect; wide range of applications in industry promotion prospects, to promote sustainable economic and social development.

Have been elected to the first six series of national key energy-saving technology promotion directory technology for dynamic updates, tune out the whole industry more than 80% penetration in technology; significantly improve the energy efficiency index update relevant technical specifications; increase carbon reduction effect estimates.

According to the "national key energy-saving technology to promote the directory" 1 to 6 batches display list of technologies associated with solar thermal technology includes two. One of them is the low-temperature solar thermal applications of industrial technology, the field of application of this technology for industrial solar systems in combination with coal, gas, fuel industrial boilers, main technical contents include (1) by increasing the temperature of all-glass vacuum tube absorption ratio and vacuum, reducing the emission ratio, using CPC reflectors and other technologies to improve the thermal performance of the collector; operating temperature of 80 ℃ -120 ℃ when the collector instantaneous efficiency of not less than 0.45; (2) medium temperature solar collectors detection systems and detection methods; (3) large-scale temperature solar collector array technology; (4) multi-point temperature, pressure monitoring, multi-frost technology, automatic control technology systems; (5) collector module and boiler combination.

Another is "dyeing enterprise energy collector technology", the scope of the cotton textile industry, printing and dyeing, knitting and finishing, wool dyeing, printing and dyeing silk, linen and other kinds of dyeing dyeing enterprises, because dyeing enterprise architectural style help enterprises make use of solar energy for process water heating, thereby reducing dependence on all kinds of dyeing enterprises steam.

A theme: Development and Reform Commission approved the tariff control delhi 10MW project
Solar Energy Technology Co., Ltd. Zhejiang controls September 5 officially published the press release said, "early September, Qinghai Province Development and Reform Commission received the National Development and Reform Commission on Qinghai control delhi solar thermal power project approved tariff documents, approved its tariff (tax included) for 1.2 yuan per kilowatt-hour. "This is the first positive control solar official confirmed the message.

Office of National Development and Reform Commission received the above message from its source in Qinghai Province Development and Reform Commission reported on the "About solar thermal power projects approved by the province tariff instructions" approval document said, "in the light and heat power station control Delhi is a project China's first set of commercial operation of solar thermal power generation projects, in order to maintain the normal operation of the plant, approved its tariff (tax included) for 1.2 yuan per kilowatt-hour, the implementation of the power plant since the date of commissioning. "

National Development and Reform Commission Office were approved at the same time the document said, "I appointed will be based on the construction of the future operation of solar thermal power industry and other related demonstration projects, study and formulate policy benchmark price of solar thermal power generation." It also shows that the state NDRC light thermal power holders encouragement and supportive attitude.

In the control of solar energy, said Qinghai control delhi solar thermal power project a success on July 5, 2013 and power generation, has been stable operation over a year. The approved tariff, but also China's first solar thermal power projects formal tariff.
Delhi items in the control of price support to get 1.2 yuan a message that began in solar thermal power generation industry insiders since spread around August 15, and has been confirmed by multiple news sources, but the control aspect of this has not been recognized . The message is the first time to disclose publicly confirmed NDRC Energy Research Institute researcher Hurun Qing August 23 to attend the China Investment Summit solar thermal power held in Beijing when.
Delhi in the control of light and heat power generation projects a total investment of 210 million yuan 10MW, get subsidies from the central budget to invest 50 million yuan, and the remaining 160 million yuan for the control of its own capital investment. The approved 1.2 yuan tax price, estimated that the project will ensure that there is a certain income.

10MW power station in Delhi to obtain price controls on domestic support for solar thermal power generation market will have a major positive, the domestic price policy as hinder the development of solar thermal power generation market, the primary bottleneck, has begun to gradually melt, the industry will begin to usher in large-scale industrial development . This event will also be a Chinese solar thermal power industry development milestones to be written the history of industrial development.

Large-scale solar thermal power generation Internet-led regional energy supply is expected to
A new study shows that solar thermal power can provide a source of a large part of the electricity supply in low-carbon energy system. The study has been published in the latest issue of "Nature Climate Change" magazine. According to this report, an interconnection of solar thermal power generation system to meet the 70% to 80% of current electricity demand, while compared with the gas power plants, it will not incur additional costs. Austria International Institute for Applied Systems Analysis (IIASA), chief researcher Stefan Pfenninger said, "Our solar system to meet the high demand for energy, but a major problem facing solar power is its intermittent nature, such as photovoltaic power generation is subject to weather changes, but solar thermal power can achieve stability through thermal storage system for sustainable power generation. "

However, when faced with a single light thermoelectric stood no longer light conditions, such as the last two or three days of rainy days, it still can not meet the energy needs of this time period. To solve this problem, we need to build large-scale CSP Internet systems, but until now, no one has conducted a feasibility study and develop the details of the plan. In the study, the researchers simulated the four regions in the global solar thermal power generation system construction and operation, taking into account the changes in the weather, power seat, power requirements and costs.

"Our research is to find out whether you can build a solar power system for the main and 24 hours a day throughout the year to achieve uninterrupted power supply goals. Ultimately, we believe that this plan can be implemented in two regions of the world, the Mediterranean basin and Kalahari desert in southern Africa. "collaborator, IIASA Visiting Fellow of the study Anthony Patt case said.

thermal power, 100 billion market fermentation
Essentials of investments
What is the solar thermal power generation? Solar thermal power generation is the aggregation of solar radiation by optical system, high temperature steam by heating the refrigerant, drives a turbine. Compared to the PV, the power quality is better, and is suitable for large-scale power generation, can be used as a base to use, and can be used for peak shaving. Technology is divided into trough, tower, dish and the Finel four, the trough technology is mature, commercial widely, the installed 3GW; efficiency tower higher cost, more down space, the installed 500MW; Finel system is simple, suitable for small projects, the global installed only about 50MW. Trough and tower are to achieve the scale of commercial operation, is expected in the future will be the development trend of do many things at once.
The global:
The new installed CAGR nearly 50%. The global light rich geothermal resources, as of 2014 April cumulative installed about 4GW, mainly in Spain and American. Policy, USA Energy Bureau of the photothermal support larger, 2014 will be 5 new plant put into operation; Spain 2012 abolition of new solar thermal power stations price subsidies, leads to the decline of light industry; South African Bureau of energy since 2013 successfully held two rounds of independent power producers purchase, up to the size of the 2.5GW, the success of the project to promote the photothermal. Expected global photothermal installed will increase to 2020 2011 from 1.5GW 47.5GW, CAGR 46%. Among them, American photothermal market will be increased to 25.8GW in 2020 from 2011 509MW, CAGR up to 55%.
China.
2014 is the first year of photothermal. Photothermal research started relatively late in China, is currently still in the demonstration phase. We expect years of solar thermal power generation Internet policy or will be introduced, thus starting the China solar thermal power generation business development. According to industry experts estimate, in 2015 and 2020 domestic solar thermal power generation market has at least reached 30000000000 and 100000000000 yuan. At present our country planning and project installed capacity reached 1.6GW, part of the project or will benefit from the Internet policies and quick start.

Cost is the core thermal industry development factors. At present, the initial investment cost of thermal power generation is still high, trough and tower are respectively 28000 yuan and 24000 yuan in /kW /kW, the future investment costs down to drive the factors including plant scale and core components localization. As the first commercial demonstration project started, 2017-18 year our country trough and tower solar thermal technology is expected to achieve the level of the existing photovoltaic electricity price 1 yuan /kWh.
Investment strategy:
The first year of 2014 or China solar thermal industry, expected the first batch of demonstration projects will be inclined to have the core technology of the enterprise, and suggested that attention to follow-up policy catalytic factor. Recommendations focus on solar thermal power generation is mainly engaged in the Bureau mirror field equipment R & D, production and sales, and in 2013 put into operation in Haiyang; and has completed the first successful 1MW demonstration power plant power generation, and the implementation of 10MW+100MW project molten salt tower light thermal power station in Dunhuang on the first voyage energy saving etc..

CEC: attaches great importance to the development of light and heat power generation industry
CEC July 31 released the country's electricity supply and demand situation in the first half 2014 analysis and forecast report. Worthy of solar thermal power industry is particularly concerned that, in this report, the CEC should attach great importance to our country with particular emphasis on light and heat power industry development, improve the quality of development of new energy generation.

CEC relevant recommendations in Chapter III of the report noted that solar thermal power compared with wind power and photovoltaic power generation, and users have a good, continuous thermal storage, power generation, stability and other advantages, new energy development is to improve the quality of an important direction. At present, some enterprises of solar thermal power generation technology has made significant progress, independently developed and mastered the key technologies of light and heat and power plant equipment and technology, solar thermal power generation equipment in systems integration, localization has made great breakthrough in conversion efficiency, has a strong competitive edge, and is currently running a pilot project has been stable.

CEC therefore recommended: First, to strengthen the existing thermal power summary of scientific and technical achievements, organizational level experts to light thermal power technology achievements further finds that promote the formation of a complete technology system has independent intellectual property rights. Second, in areas where conditions permit application solar thermal power generation, as soon as possible industrialization of technological achievements transformation. Through the construction of the demonstration plant, lessons learned, including the formation of a sound critical thermal power generation equipment design and manufacturing procedures, formed the design, building, construction, inspection, operation and maintenance and other technical standards. Third, study the development of light and heat power station development plan. Focus on the construction of Hebei, Shanxi, Shaanxi, Inner Mongolia and the Qinghai Tibet feasibility of solar thermal power generation base. Fourth, the introduction of tariff-related incentives, taxation, finance, and vigorously promote the development of solar thermal power generation and industry associations to establish its own technology as the leading solar thermal industry chain, promote industrial upgrading to become a new economic growth point.
     

solar thermal demonstration decent price further consultations NDRC price department and other departments
It has been revealed, solar thermal power generation demonstration projects program is currently pricing policy has been submitted to the National Energy Board, the National Development and Reform Commission, NDRC price department in conjunction with the Ministry of Finance is expected to hold consultations on the specific amount of subsidy funds demonstration projects, and ultimately determine the price subsidies.

Price subsidies for renewable energy projects China from renewable energy development fund, including special funds national finance public budget arrangements and additional revenue renewable energy tariff imposed by law to electricity users (current standard tariff surcharge of 1.5 points / kWh) and the like. FiT solar thermal power projects will also benefit from renewable energy development fund out.

What price subsidies photothermal demonstration project is a "thing" program or "unified tariff" program is still unclear. It is reported that Energy Board level tend to use "of a proposed" solution, but it seems more likely the NDRC level demonstration unified tariff scheme. More reasonable from a proposed theory, but in practice the difficulty of specific projects approved tariff is large, but also easy to breed gray rent-seeking space; although unified tariff can avoid this problem, but because of the location of resources in different projects different, different technical route, the cost of electricity is different, unified tariff is clearly not rational.

Delhi 10MW power plant in the control had been approved tariff (tax included) for 1.2 yuan per kilowatt-hour, but the project has its own peculiarities, and so far the project has been and network operation for one year. The possibility of demonstration projects for the introduction of electricity, which have a certain referential price, the industry is expected, whether it is a unified tariff or a proposed follow-up demonstration projects should not be less than 1.2 yuan price, but higher than 1.3 yuan is also very small, is expected to be within 1.2 yuan to 1.3 yuan range.
     

In 2050 2, thermal power generation accounted for or will reach the global power of the 11%
Said the international energy agency director general Maria van der Hoeven9 month 29 held in Paris 2014 "solar power roadmap" conference, the respectively at the same time released "photovoltaic technology roadmap" and "solar thermal power technology roadmap", although the photovoltaic and thermal power generation two techniques sometimes there is competition, but in fact the two techniques are interrelated.

Previously, the road map has released a small range in September 16th at the SolarPaces conference, IEA is the official release of the report.

Solar thermal power generation and photovoltaic power generation technology is a proven technology of solar energy, by the end of 2013, the global installed photovoltaic power generation to reach 135GW, at present still every day about 100MW speed increased, this is mainly benefited from the photovoltaic power generation cost cuts in the past five years greatly, the influence factors of the global photovoltaic market and the rise of various distributed photovoltaic power generation has significant growth.

At present, the world's only solar thermal power generation, 4GW multi point installed capacity, mainly due to the low cost of the photovoltaic and shale gas competitive suppression of thermal power generation installed growth, at the same time, part of the market does not need special photothermal this flexible adjustable but slightly expensive electricity. But we still can see the photo thermal power generation growth, in the past 12 months, the new operation installed capacity reached 1GW.

Maria van der Hoeven also said, "photovoltaic and photothermal market situation will be accompanied by the passage of time and change fundamentally. In countries and regions warm, cheaper PV can be used to meet the peak power demand, so it is easy to get rapid development, but when installed PV reach a higher share certain, on the photothermal this can significantly increase in demand will be the evening the continuous power supply technology." Thermal energy storage is very high, storage to cheap than electricity. This is the biggest competitive advantage of thermal power generation.

In some cases, until 2030, solar power installed growth need most rely on the photovoltaic power generation, which benefited from the PV is still declining cost, technology level continued ascension etc.. But by 2030, the situation will be changed, for a total generating capacity of global 5%~15% in the photovoltaic power generation, photovoltaic will begin to lose its competitive advantage gradually, large scale application of thermal power generation will begin to take off.

All in all, by 2050, solar power installed will account for the global power installed 27%, become the world's first high power source. The PV will in most of the world's market development, from now to 2050, leading the PV market development is likely to be China.

IEA thinks, thermal power generation will gain a significant development in the Middle East, Chile and other countries, the cost will be gradually close to photovoltaic. Photovoltaic power generation in 2050 will account for 16% of world power, thermal power generation accounts for the proportion of global power will reach 11%.


The 2014 World solar thermal power generation, innovation Chinese summit, competing media attention
凤凰财经 http://finance.ifeng.com/a/20140715/12724136_0.shtml 
和讯网  http://news.hexun.com/2014-07-15/166641123.html
搜狐新闻 http://api.k.sohu.com/api/paper/view.do?m=news&sid=2&newsId=20342360        
大狮网 http://www.dosina.com/html/120-30/30916.htm  
新浪视野 http://view.sina.com/web/article.php?section_id=2274&id=21185  
首聚能源网 http://www.geo-show.com/ChannelHY/TYN/Content/20147/26705.shtml
北极星电力网 http://ex.bjx.com.cn/html/20140717/12801.shtml
阳光工匠光伏网 http://www.21spv.com/news/show.php?itemid=6091
世纪新能源网 http://www.ne21.com/news/show-57689.html
企业网景 http://www.cn21.com.cn/meet/sjgr/index.html
海南都市网 http://www.hncity.net/zhenwen.asp?id=42639      
长江网 http://www.acjw.net/show.aspx?id=2064&cid=18     
品牌中国网 http://hangye.brandcn.com/zonghe/140715_375897.html    
香港财华网 http://www.finet.hk/mainsite/newscenter/PRNEWSBJ/0/90977.html  
智库在线 http://www.zikoo.com/news/4zcdbhw9r.html    
环球物流网 http://www.global56.com/prnews/11/29865.htm 
创业邦     http://jm.cyzone.cn/zixun/34133.html  
北京在线 http://www.online010.com/plus/view.php?aid=575   
太原热线 http://taiyuanrx.com/news/20140717/20140717272881.htm   
江苏热线 http://jiangsurx.com/news/20140717/20140717249801.htm    
商业财经 http://www.maigei.cn/chuanmei/2014/0719104.html?1405489975 
中南信息港 http://www.zhongnan163.com/article-3078-1.html        
中国名企http://www.paihang360.com/cyzx/xiangqing.jsp?op=op_browse&record_id=17247958贵阳之窗         http://www.i0851.cn/article-56203-1.html    4782
中国企业电子商务网 http://www.chinacompanynet.cn/news/detail.asp?id=79707        
中国企业报道 http://www.ceccen.com/html/2014-07-16/2014-07-16_1405483644.html        
80后之窗 http://www.80end.net/show.php?contentid=337971        
西南信息港 http://www.xinan163.cn/article-3146-1.html 
华北新闻网 http://news.bjtvnews.com/gundong/2014-07-15/55799.html        
中国公关新闻网 http://goguan.cn/article-4532-1.html      
中国商业网 http://www.ccwin.cn/article-26598-1.html     
三板汇 http://www.sanbanhui.com/news/sydx/17477.html     15931
新陆网 http://qiye.xinluw.net/qybd/2014-07-15/109443.html 
东北信息港 http://www.dongbei163.com/article-2824-1.html  
刊布传媒网 http://news.kanbu.cn/qiye/2014/0716698.html     
IT企业网  http://www.d1net.com/news/hyxg/275094.html   
云南热线  http://www.yunnanrx.com/news/20140717/20140717278155.htm       
西南热线   http://www.yunnanrx.com/news/20140717/20140717278155.htm       
职教网        http://www.00211.cn/2014/beijing_0715/21428.html   
中国名企新闻网     http://www.newsang.com/a/xinwen/20140716/6271.html 
西北信息港     http://www.xibei163.com/article-3269-1.html
海南经贸新闻网     http://www.hi888.net/Shownews.asp?id=20354 
聚焦北京网     http://www.cnbjw.cn/show.php?contentid=128205     
环闻网     综合         http://www.huanwenwang.com/a/news/2014/0716/11303.html        
黑龙江热线     http://www.zghljrx.com/news/20140717/20140717280081.htm
中国加盟网     http://article.jmw.com.cn/NewsFile/Detail/cun/cew/715155353489.shtml         
华北信息港     http://www.huabei163.com/article-2840-1.html  
weizg.com        http://www.weizg.com/shizheng/shehui/2014-07-16/28634.html       
台湾网            http://www.aatw.net/html/2014-07/4849.htm    
资讯中国         http://2i00.com/sx/2014/0716/2481.html    
华文商业新闻网     http://www.topnews100.com/news/2014/0716/34052.html
皖南网            http://www.cnwn365.com/show.aspx?id=17594&cid=11    
ls.csc86.com    http://ls.csc86.com/news/yaowen/2014/0716/3992.html   
海拉尔网         http://www.hlenews.com/plus/view.php?aid=46702   
豆瓣网            http://www.douban.com/note/369172457/?type=like 
华东信息港     http://www.huadong163.com/article-2894-1.html       
biz.gzw.net      http://biz.gzw.net/2014/0717/111900.shtml        
贵州网     地方         http://www.gzw.net/2014/0715/111371.shtml    
毕节都市网     http://www.bjdsw.cn/html/2014/qiqu_0715/22755.html     
商界在线         http://www.shangjie.biz/shangxun/2014/0716/363281.html       
2i00.com http://www.2i00.com/sx/2014/0716/2481.html   
中国商业电讯         http://www.prnews.cn/press_release/90977.htm        
新浪视野        http://view.sina.com/web/article.php?section_id=2274&id=21185     
中国企业报道         http://www.ceccen.com/html/2014-07-16/2014-07-16_1405483644.html
华南城网         http://ls.csc86.com/news/yaowen/2014/0716/3992.html
经济瞭望网     http://jjlw.mv199.com/news/shenghuo/2014/716/1471610574793440.html
新北青             http://www.1bjqnw.com/info/173332.html
中闻网             http://www.weizg.com/shizheng/shehui/2014-07-16/28634.html
东南之窗         http://www.aidn.com.cn/2014/0716/113635.html
淮安新闻网     http://wh.hynews.net/news/2014/0716/240791.html
企媒在线        http://www.ecmedia.cn/viewnews-38673.jsp
中国名企新闻网     http://www.newsang.com/a/xinwen/20140716/6271.html
浙江品牌网     http://www.zjppt.com/news.asp?id=5455
商界在线         http://www.shangjie.biz/shangxun/2014/0716/363281.html?1405480575
计世资讯         http://www.ccwresearch.com.cn/media_detail.htm?id=786917
九州新闻网     http://www.jiunews.cn/news/society/19653.html
华夏网             http://www.huaxiar.com/news/2/6453/
企汇网             http://news.qihuiwang.com/activityre/2014071679144.html
财经界             http://www.cncjj.com/plus/view.php?aid=34121
中国企业电子商务 http://www.chinacompanynet.cn/news/detail.asp?id=79707
首页网           http://www.showyear.com/cjsy/cjtx/2014071621463.html
CIO时代网      http://www.ciotimes.com/2014/0716/94278.html
中国财经报  http://www.2i00.com/sx/2014/0716/2481.html
第一时间         http://www.fnews.com.cn/newsInfo.aspx?id=50180
贵州网         http://biz.gzw.net/2014/0717/111900.shtml
科易网     http://news.k8008.com/html/201407/news_16786408_1.html
百歌         http://www.baigecn.com/html/n/201407171511248114.html
贵州网     http://biz.gzw.net/2014/0717/111900.shtml
企业网     http://www.d1net.com/news/hyxg/275094.html
明通新闻专线 http://www.mtw.hk/news/109791.htm
全客网         http://www.quanke.net/plus/view.php?aid=25477
萍乡新闻信息网 http://www.pxnews.net/view.asp?id=4104
吉安庐陵网     http://www.jallw.com/viewnews-46693.html
桂商网        http://www.gxsell.com/news/bencandy.php?fid=93&id=74101
商聚网        http://www.3ju.cn/article-21779-1.html
中国新闻在线 http://www.zgxwzx.com.cn/shehui/shijian/10085.html
江苏热线   http://www.zgjsrx.com/html/cj/hsyw/116480.html
中国企业电子商务 http://www.chinacompanynet.cn/news/detail.asp?id=79742
聚焦北京网     http://www.cnbjw.cn/show.php?contentid=128991
六世纪          http://www.60g.cc/sell/show-368275.html
贵阳之窗         http://www.i0851.cn/article-57005-1.html
比比贴信息网http://www.bibitie.com/guangzhou/gongshang/x5x18476966.html
临漳门户网   http://www.lzmh.cn/news/bencandy.php?fid=55&id=5220
80后之窗      http://www.80end.net/show.php?contentid=338349
大狮网         http://www.dosina.com/html/152-31/31190.htm
职教网         http://www.00211.cn/2014/syzx_0718/21566.html
毕节都市网     http://www.bjdsw.cn/html/2014/qiqu_0718/23111.html
华文商业新闻网     http://www.topnews100.com/news/2014/0718/34283.html?1405649900
企业E网               ttp://www.qeww.net/show.aspx?id=690&cid=2
台湾网          http://www.aatw.net/html/2014-07/4977.htm
贵州网          http://biz.gzw.net/2014/0718/112092.shtml
西南信息港     http://www.xinan163.cn/article-3368-1.html
西北信息港     http://www.xibei163.com/article-3487-1.html
东北信息港     http://www.dongbei163.com/article-3047-1.html
中国河南网    http://www.chinahenan.cn/zixun/20140718/3754.html