Contact Us
Chief Press Release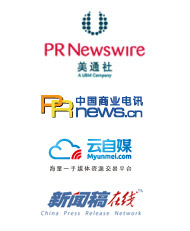 Financial support
Strategic Industry Media
2014 World Summit on Innovation in China solar thermal power generation Speakers hot recruit!
If you are a veteran practitioner csp field and want your peers to share the experience and we welcome you as a guest speaker to join this event! Place your speech topic and biography sent to. Allen.li @ klexhibitions.com
If you need more information into the conference, we will receive your information and your further communication.

As Speaker
In addition to sharing experiences and learning, you can also show you and your company a wealth of experience and achievements in the field of intellectual property through this great platform. In addition, you can also get tickets for the whole two days Speakers attendance and learning in lecture discussions, while you can also participate in the meeting dedicated business contact session.

Speakers guidelines

Each lecture sessions last 40 minutes (recommended: 3 minutes presentation, 30 minutes and 7 minutes Keynote Q & A)

Lecture topic, refer to the topic and direction
You will be light and heat generation in the 2014 World Innovation Summit conference site to speak Chinese