Contact Us
Chief Press Release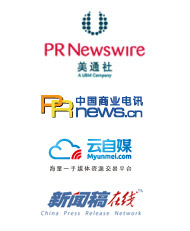 Financial support
Strategic Industry Media
Custom-tailored marketing solutions
Trade show outdated. Mass marketing is outdated. Traditional advertising is outdated. Now the trend is turning targeted, segmented marketing, which is to offer high-level summit Correa. If you would like to meet with senior people kore together in this industry, we can provide custom packages for any budget. We are committed to provide the results you can measure. As a business to business industry, you certainly know how to contact with decision-makers are fraught with difficulties and challenges. Our customized activities to attract high-level delegates all walks of life. Correa, focusing on business strategy, market share and brand performance, to provide you with the highest quality conference content and proud.
We are committed to providing

with senior decision-makers face to face interaction and exchange of relatively relaxed environment

Custom designed to match your budget and marketing objectives combining sponsorship program

Improve the integration of a wide range of marketing activities of the company's brand exposure

Showcase your expertise in speech and non-commercial nature of propaganda

higher than competitors' positioning

providing the highest browsing rate strategic booth design


After feedback
Our attendees seek your products and services. Together we can provide one-stop service for all their marketing and business needs with us.

ROI

As a key decision makers from the target audience in a short and efficient platform to showcase products

with hundreds of real decision-makers to meet strategic exposure and brand promotion activities

be able to touch a lot of people in the industry to promote the business environment

have the opportunity to purchase potential customers in a time-saving and money-saving way to talk face to face
Our Summit will provide a variety of ways solution providers achieve their sales, marketing and business development objectives in order to achieve the company's goals. Through the exhibition, conference and product show set in one way, potential customers across the country will take this opportunity to learn about the latest products, services and technologies. The summit will help delegates Watch all the challenges of existing and upcoming industries.
Tailored sponsorship awareness programs, to help you create greater brand scenes!

Platinum Sponsors
Exhibition Sponsors

Sponsorship Conference
Gold Sponsors
Proceedings

Gift sponsors

Silver Sponsors
Coffee Break Sponsor

Bulletin inserts sponsor
Dinner Sponsor
Presenting Sponsor
More conference and sponsorship opportunities, please contact
Domestic Advisory:
Lee: (T) 021-69891019 (E) allen.li@klexhibitions.com
Overseas Consulting:Chai: (T) 021-52848106 (E) Jason.Qi@umechina.com